How to match cotton and linen women's fashion
stylish linen dress

Linen dresses are more ladylike in cotton and linen clothes. The most distinctive feature of this peacock blue dress is its color, which looks deeper than dark blue and more romantic than purple. Coupled with its simple and elegant style, it is a proper fashion outfit, full of literary and artistic atmosphere fashion outfits.
Linen shirt + linen trousers
I love this linen shirt paired with linen trousers. Linen styles are simple. The collared design and dolman sleeves give it a pure country feel. It is paired with purple linen trousers. The simple style and refreshing colors are full of country fashion.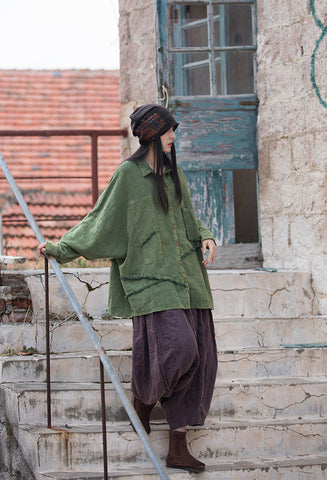 ---